Ostatnio miałam małą przerwę w blogowaniu i to nie dlatego, że podróżowałam czy miałam dużo pracy a dlatego, że zrobiłam sobie przerwę od wszystkiego na relaks. Tzn. nie od wszystkiego bo mój grafik urlopowy czegoś takiego nie przewiduje a obiad sam się nie ugotuje, ale wiosenne przesilenie dało mi się we znaki i to było zdecydowanie coś czego potrzebowałam. Zazwyczaj nie potrafię sobie odmówić spotkań ze znajomymi, dodatkowych zakupów i przelewania moich pomysłów na wirtualną kartkę blogera a w tym roku z wyjątkowym utęsknieniem czekałam na święta wielkanocne. Myślałam, że mała przerwa w gronie rodzinnym dobrze mi zrobi, ale pomimo iż był to super spędzony czas to również bardzo intensywny a co za tym idzie wróciłam jeszcze bardziej zmęczona. Postanowiłam zatem zrobić sobie tydzień przerwy od intensywnego życia, codziennych wyjść ze znajomymi, edytowania filmów i pisania. Tylko praca do południa a potem dom i relaks. Dobrze czasem przewietrzyć głowę i nabrać świeżego powietrza. Poniżej moje lista przyjemności, które pomagają mi przetrwać zmiany pogody i wczesnowiosenną chandrę.
I recently had a small break in blogging and it's not because I was traveling or had a lot of work, I just took a break from everything to relax. I mean not from anything, I still had to go to work and cook from time to time, but spring solstice gave me its toll and relax was definitely something I needed. Usually, I can not help myself when it goes about meetings with friends, additional purchases or blogging. This year I couldn't wait for the Easter holidays. I thought, that a small break with the family will be a good rest, it was indeed but also very intense one so I came back only more tired. Therefore, I decided to take a week off from the intense life, everyday going out, editing films and writing. Just having a bit of rest and not putting to much pressure on myself. Below, I share with you my favorite things to cheer me up when I'm down.
Book- Love, Style, Life
Pewnie słyszeliście już o tej pozycji. Muszę przyznać, że u mnie ta książka dosyć długo leżakowała na półce zanim się za nią zabrałam, ale wreszcie udało mi się znaleźć na nią czas. W zasadzie jest to lektura na jeden weekend, ale pełna humoru i ciekawych informacji. Uwielbiam Garance Dore i jej dystans do świata a co za tym idzie czytanie było czystą przyjemnością.
You probably heard about this one. Well, I have to admit that I've bought it long time ago and it was waiting for me to finally find time. It's actually a one weekend book and I highly recommend it. I just love

Garance Dore

, her style of writing and distance to the world. It was a great pleasure.
BEN&JERRY's
Nic nie poprawia tak nastroju jak pudełko Ben&Jerry's w ulubionym smaku. W ostatnim tygodniu stały się obowiązkową pozycją w moim jadłospisie. Przychodzi taki czas kiedy trzeba przestać liczyć kalorie ( nie żebym kiedykolwiek zaczęła) i po prostu delektować się chwila z ulubionymi lodami ( jak w reklamie:).
Nothing cheers me up as much as a pint of Ben & Jerry 's in my favorite flavor. In the last week it was a must in my diet. There comes a time when you have to stop counting calories (not that I ever started) and just enjoy the moment with your favorite ice cream.
Ginger tea
Kiedy mam kiepskie samopoczucie i czuje się osłabiona, nigdy nie wiem czy to może nie początki przeziębienia. A właściwie od razu zakładam,że na pewno tak ( kochanie dzisiaj nie gotuje bo chyba jestem chora!) Nic wtedy nie ratuje mnie tak jak imbirowa herbata z miodem. Jest prosta w przygotowaniu, rozgrzewająca i pyszna. Co prawda zazwyczaj polecam ją na zimowe wieczory, ale wczesną wiosną też może się przydać.
When I have a bad mood and feeling weak, I never know if it's not a beginning of a cold. Actually I immediately assume that definitely yes (baby today I don't cook

because I think

I'm ill!) Nothing helps as much as a ginger tea with honey. It is easy to prepare, warming

and

delicious.

I

would rather to

recommend it

for cold winter nights, but in the early spring can also be useful

.
Moje nowe odkrycie HBO. Nie jestem typem serialowca i zazwyczaj nie wciągam się w oglądanie wszystkich odcinków. Szkoda mi na to czasu. Jednak tym razem stwierdziłam, że odpuszczę sobie trochę i z kubkiem lodów śledzę losy aspirującej baletnicy. Widziałam dopiero 3 odcinki, ale NYC i atmosfera serialu powodują, że chętnie go polecę.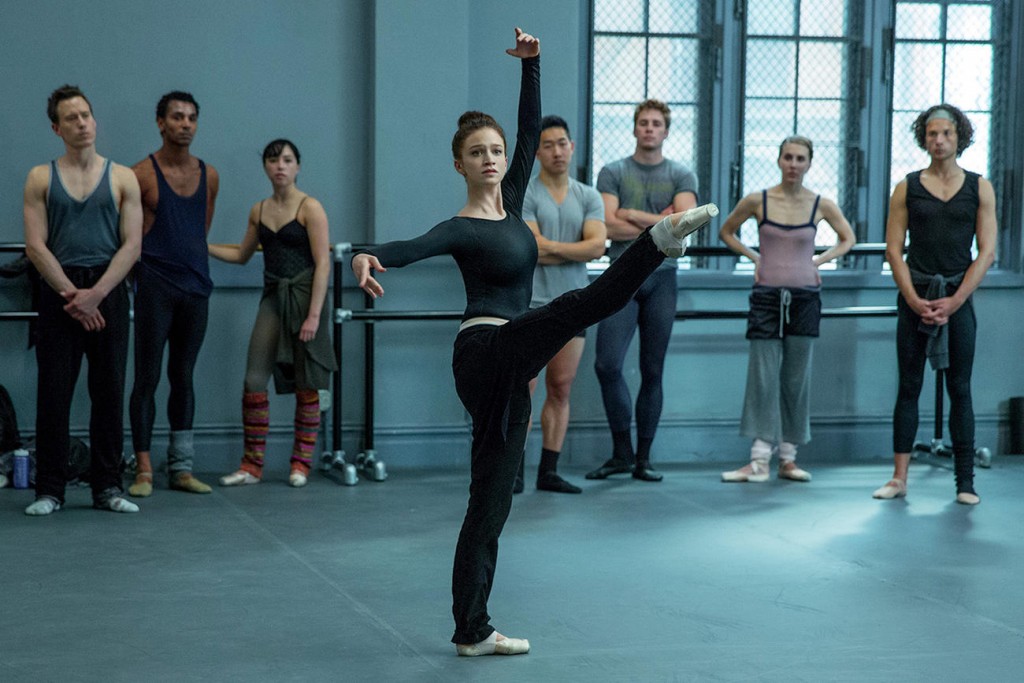 My new discovery on HBO. I'm not the type of TV series person and I don't like to spend my time like that. But this time, I louse myself with a cup of ice cream and stories of aspiring ballerinas purchasing their career in NYC ( I love NYC). I saw only 3 episodes so far, but the NYC show and the atmosphere make it one of my favorit evening attractions.
Candles
Uwielbiam, zwłaszcza letnie zapachy, które nadają świeżości wnętrzom. Moje ulubione to Rituales.
I just love them! Nice candles bring a lot of freshness to the apartament and bring a nice atmosphere
. My favorite are from Rituales.
Have a Walk
Jak by nie było to wczesnowiosenna chandra to nie to samo co późnojesienna i mimo wszystko pogoda i budząca się do życia przyroda mogą mieć na nas zbawienny wpływ. Musimy tylko znaleźć siły na ruszenie się z domu co po zjedzeniu opakowania lodów może nie być łatwe. Ja mam taki sposób, że w ciągu tygodnia wracając z pracy wysiadam o jedną stację metra wcześniej i ucinam sobie kilkunastominutowy spacer do domu co wprowadza mnie w zupełnie nowy nastrój.
However we feel like the spring blues is not the same one as the fall on. Weather may be confusing but the nature is coming back to life and it can have a
salutary effect on us. The most difficult part of it is just to move our bodies and get out from home , what may be difficult especially after eating a box of of ben and Jerry's. May way to have some
fresh air
is to to get out of the subway one station before on my way home from work. It brings me to life even if it's a bit cold outside.